How to Kill & Prevent Weeds on Gravel Drives
Why do weeds grow in gravel?
So you've spent a pretty penny on a brand new, great looking gravel driveway.
No expense spared, the contractor even laid weed control fabric and promised you weeds wouldn't grow on your sparkling new drive.
Ha! Weeds will grow anywhere & everywhere. Gravel drives are no exception. Even the best weed control fabric can only delay the inevitable.
Gravel driveways add a bit rustic charm to your house. Gravel is a cheap alternative to block paving, cleaner than Tarmac, good for drainage and looks better than imprinted concrete. Gravel paths and driveways that have low traffic or are neglected can easily become overgrown with weeds. Let's look at ways of stopping weeds getting into gravel and then how to get rid of weeds.
Kill ALL your weeds, effortlessly. Get a free weed sprayer, 20% OFF + Free Delivery.
4 reasons to use weed killer
So you want to get rid of weeds on a gravel driveway? Here are 4 reasons why you should use weed killer.
It's so fun!
Who knew killing weeds would be so addictive? Once you try this you'll never go back to scraping, bending & digging.
It's easy to use.
Simply dilute the weed killer & spray it onto the leaves of the plants you wish to kill then wait....
It's more effective.
You can scrape, dig and hoe but if you don't get it all they will grow back. Weed killer is absorbed right throughout the plants you spray it onto killing them from the inside out, effortlessly.
It saves time & effort
It can be sweaty work digging or scraping out a whole bunch of weeds especially if you have a large area to clear. Simply point, spray and wait, it couldn't be easier.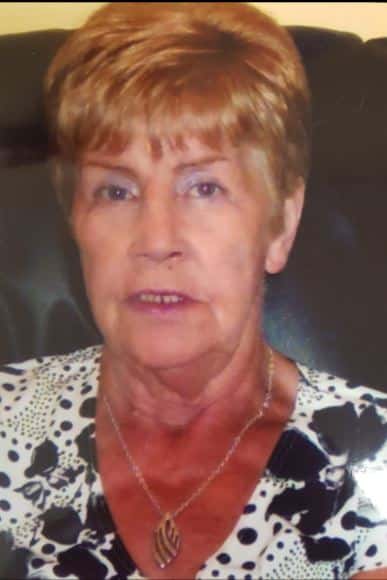 Fantastic!
What did you use it for?
I used the weed killer in all different types of weeds. I have a gravel back yard and it was full of wee weeds. I am 72 now and weeding is becoming harder for me. I made a note of when I put the weed killer down because I knew from last year that your weed killer takes a wee while to work. I sprayed the weeds on 30th May. Today is 16th June. The weeds are completely dead. I also sprayed an area at the front of my house under a big tree.
I also did my front patio and gravel at the side of the house. My daughter who is across the fence from me had a large nettle growing beside her daughters trampoline and I'm sprayed this, just wondering if the weed killer would work. It did. Nettle black and I need to pull it out now.
Was it successful?
It was extremely successful. When I was spraying my neighbour said to me that weed killers don't work well nowadays, they are so "environmentally friendly" that they don't even kill the weeds. Well I think Rob will have toe at his words! I am very, very pleased with the weed killer, in fact I am going to be ordering more today or tomorrow. many thanks. Winnie.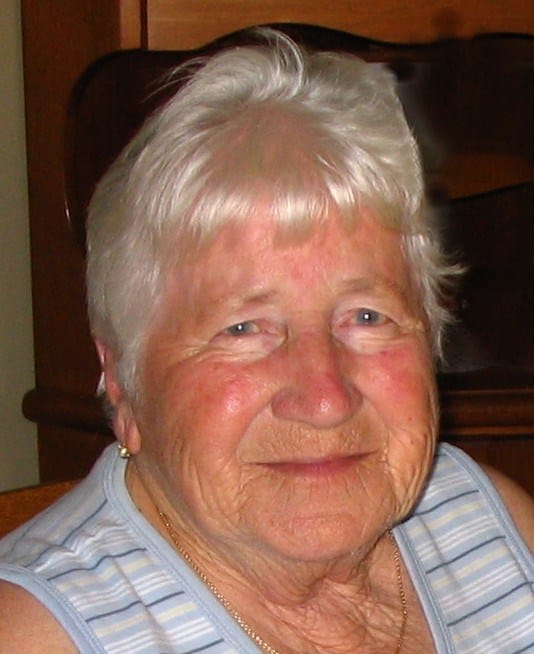 What did you use it for?
Moved in and the fence was covered in ivy hated it.
Was it successful?
The weed killer sorted it, great. Also loads of stingers.

What did you use it for?
Large areas of gravel drive and flagged areas.
Was it successful?
Killed everything in one application as long as you apply it on a dry preferably sunny day and no rain for 24hours. Then two weeks later all weeds dead.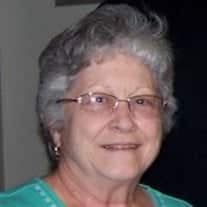 Strong and effective
What did you use it for?
Killing horsetail, bindweed, Ivy and other stubborn weeds
Was it successful?
It was very effective, i used a pressure sprayer being careful not to get it on things i didn't want to kill. Will buy again
---
How to eliminate weeds naturally:
1. Hot Water

Boiling hot water is a really simple yet effective way to eliminate a small amount of weeds. Simply boil the kettle and pout the boiling hot water onto the weeds, they will quickly wilt and die. Please note this will only work with small weeds and they may regrow.

2. Salt

Salt is a great natural herbicide that kills weeds. When you sprinkle salt around the base of the weed, it will absorb moisture and become wet. Then the salt will dissolve and the weed will die. You can use this method to kill weeds that have been planted shallowly.

3. Baking Soda

Baking soda is a good alternative to salt. Sprinkle baking soda around the base of the weeds and wait until they dry out. Then, you can simply brush them away.
4. Vinegar
Acetic acid is the active ingredient in vinegar, as the name implies it's an acid. Simply spray undiluted vinegar onto the weeds you wish to kill and the acid will burn away any visible part of the weed.
How can I prevent them?
Before laying you gravel drive ensure you have killed all the weeds that were there before.
We recommend you use a very strong weed killer, that kills down to the roots. Glyphosate based weed killers are best and will kill anything it touches.
Spray the driveway 3-4 weeks before it's due to start and respray any new regrowth a day or two before work begins.
This will ensure all your weeds are dead and when your contractor lays the weed control fabric you can be sure there are no leftover weeds to grow through it.
---
Using salt to prevent weeds in gravel:
One of the easiest, cheapest and most natural ways to kill weeds in your gravel drive is to use salt.
Be warned you're going to need a lot of salt, you'll also need water, a sprayer, some dish soap (Fairy will do) and some free time on a warm day.
Dilute the salt and water. You'll need roughly 1kg of salt per 2 litre of water.
Add the dish soap last otherwise it will foam up when adding water. Shake or stir it.
Spray you're whole gravel driveway, you may need to make a lot.
If your graveled area is large then using salt this way may not be ideal. You could buy large bags of rock salt and spread it across your drive.
The rain will dilute it, soaking the ground beneath, this won't be as effective as the method mentioned above.
Salt is a non selective weed killer, it will also soak into the ground and prevent weeds from growing.
The more salt you use the longer it will last and the more effective it will be. It's the perfect tool for killing and preventing weeds on gravel drives.
---
Using weed killer to prevent weeds in gravel:
If you have a large graveled area then salt may not be an economical or viable strategy for ridding yourself of weeds.
Pre-emergent weed killers such as Kerb Flo will prevent weeds from ever taking up roots, they typically last a few months.
They can be useful but costs will quickly add up if you have to apply it every 3-4 months.
We recommend you use a glyphosate based weed killer. It won't prevent weeds from growing but one spray and it will kill any live weeds right down to the roots.
They won't grow back but you may have to re-apply the weed killer on new weeds as they pop up.
---
What is the best way to prevent weeds in my drive?
The number one rule is to kill all weeds before getting your gravel laid. Do this 3-4 weeks in advance, then re-spray any new growth 1-3 days before the gravel is due to be put down.
If there are weeds they will eventually grow through even the thickest landscaping fabric.
Salt is an effective tool for prevention of weeds on gravel but it can only do so much.
If the weeds are numerous then choose a weed killer or hand weed before they spread their seed.
---
How do I permanently get rid of weeds in my driveway?
Keep your driveway clear of debris and mud. Any mud will be quickly colonised by weeds.
Use a strong weedkiller when the weeds appear and if possible spread salt across the gravel a few times per year.
We have a much more in depth article about getting rid of weeds forever, click here.
---
What is the best weed killer for gravel drives?
We recommend the Good Grow pump and spray. Just pour, pump & spray.
One application kills 99% of weeds and it's highly effective on gravel driveways.
Affordable, easy to use & effective. For larger areas you can choose the Pump n Spray deluxe.
---